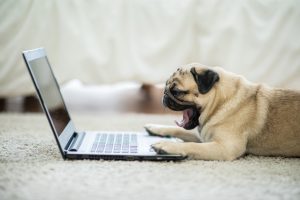 Where Can You Lock In 36 Month Electricity In Houston?
Shopping for the best electricity providers isn't at the top of your to-do list. You have to mow the lawn one more time before the fall, and you want to watch high school, college, and pro football. So invest a few minutes into shopping for a 36 month electricity rate in Houston. After that, your future fall schedules will be a little more open. Check out these long-term Houston electricity plans with the lowest average bills. 
Low Bills and Low Rates
The cheapest plan for normal Houston electricity usage is the You Got This 36 plan from First Choice Power. To go along with its low 12.0 cents per kWh average rate, it boasts a $118 average bill. After a low $4.95 base charge, the retail company charges 6.3 cents per kWh. The plan's low $135 early termination fee makes it easy to leave your contract for a less than usual penalty. That's especially true if you cancel early in the contract. However, the longer you stay with the plan, the less likely you'll make up the penalty with savings by switching to another provider.
Slightly Higher Houston Electricity Bills
The second cheapest 36 month plan is the Texas Fixed 36 plan from Pulse Power. The average bill here is $123. Just like the plan described above, this plan has a $4.99 base charge. However, the early termination fee is different. Rather than a flat amount, this plan's early termination fee is $20 for every month remaining on the customer's contract. Of course, that sounds cheap. But, you won't want to switch electricity companies too soon. That's because even if you quit this plan with 12 months remaining after two years, you'd pay $240. Given how similar the two plans are, you would probably go with the cheaper option from First Choice Power. 
Free Nights 36 Month Electricity
Maybe normal pricing structures aren't best for your usage needs. If that's the case, the Free Energy Nights 36 plan from Pulse Power could be a good option. The   average bill is about $126 and customers pay no retail energy charges between 8:00 p.m. and 5:59 a.m. If you're a night owl, this plan could help you save money on utilities. Doing laundry and dishes could be a whole lot cheaper! 
Get Your Electricity Shopping Done 
Secure your 36 month electricity rate, and get back to the fall activities you love. Shop for power plans at https://www.texaselectricityratings.com for the smoothest shopping experience in Texas electricity.