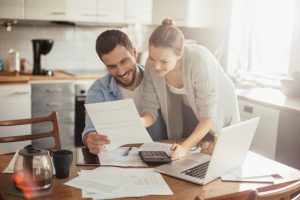 What Is The Best Electricity Option in Aldine?
Good deals can be tough to find in the deregulated Texas electricity market. Many electricity plans seem like good deals on the surface, but they don't hold up against a little scrutiny. That ultra low advertised rate can come with some strings attached. This is why it pays to be a smart shopper, and the best way to shop smartly is with Texas Electricity Ratings. The best electricity deals in Aldine are easy to discover here. 
Cheapest Aldine Electricity Rates
Some people shop solely on the advertised rate, but this is unwise. Sure, getting a low rate is important but those plans don't always give you the lowest bill. Interestingly, the lowest advertised rate is not among the best electricity deals in Aldine.
Case in point: The Gexa Saver Deluxe 12 from Gexa Energy boasts an average rate of 6.9 cents per kWh at 1,000 kWh. The plan looks great, but unfortunately, this rate can be a bill credit trap for some customers. This is because in order for the rate to actually save you money, you need to earn the plan's bill credit most months. This $100 monthly discount only applies when a customer uses between 1,000 and 2,000 kWh. Consume more or less than this range, and you're out of luck.
So it really pays you to get as much information as you can before you sign on to a plan. After all, why shop based on one data point when you can have all the best information at https://www.texaselectricityratings.com?
Best Electricity Deals in Aldine
Among the top recommended plans from Texas Electricity Ratings, the lowest estimated average bill comes with the You Got This 18 plan from First Choice Power. This 18-month plan is the best deal because its $104 average bill is lower than the other recommended plans. Since this plan has a straightforward pricing structure, you can always be on top of your energy bill. After a $4.95 monthly base charge, you pay retail charges of 6.1 cents per kWh. Factoring in utility charges from CenterPoint Energy, your total average price is 10.4 cents at 1,000 kWh of usage. 
If the plan described above isn't right for your situation, you can snag other deals. The 24 Month Fixed and 12 Month Fixed from Tomorrow Energy have low average monthly bills as well — $106 and $109, respectively. 
Look Beyond The Advertised Rate
Now you know how to look beyond the hype of a low advertised rate. No matter your usage pattern, you can get the best electricity deal for your situation. Just shop Texas Electricity Ratings to shop, compare, and sign up for your next retail electric plan.