Find the Best Deals for Your Business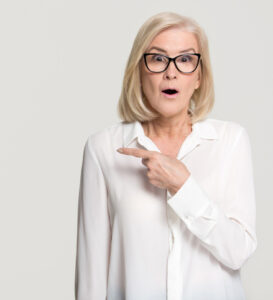 Commercial electricity rates fluctuate a lot in Dallas. So, it's important that you never miss a good deal to save your business money. But are electricity rates in Texas good right now? Or is it better to wait? Let's compare the commercial electricity deal in Dallas to find the best for your business.
The Best Commercial Electricity Provider
Right now, you can get the best commercial electricity deal in Dallas with ENGIE. Their 60-month plan offers a favorable rate of 6.828 cents per kWh. Assuming the EIA average commercial usage of 7,935 kWh, that would mean a monthly electricity supply bill of $542 for your business.
But 60 months is a long commitment. Luckily, ENGIE's shorter-term commercial offers are still really good. If you sign up for 48 months, you can lock in a rate of 6.846 cents per kWh, which comes to only $543 per month. And if you don't want to commit for more than a year, ENGIE's 12-month commercial electricity plan offers a similar monthly supply-bill estimate of $545 per month with its 6.868 cents per kWh rate.
Other Great Commercial Electricity Deals
ENGIE isn't the only good commercial electricity provider in Dallas. Iron Horse's 24-month plan is a worthy contender with its 6.906 cents per kWh rate. Signing up for this plan would mean a monthly supply-bill of $548 at the EIA average commercial usage of 7,935 kWh. 

Similarly, Cirro Energy's 48-month plan offers a 6.973 cents per kWh rate, which would be only slightly higher at $553 per month for supply.
Commit Now or Wait?
Is the 6.828 cents per kWh rate worth locking in for five years? Or should you opt for a shorter term to switch to a better rate?
Of course, we can't tell you what the energy market is going to look like in a year, let alone five. But we can tell you that historically, national energy prices have been consistently on the rise. The good news is that the spring shoulder months are the best time in the year to lock in a good rate. So, comparing commercial electricity rates this March and April will likely bring you the best savings for your business.
But, if you don't currently have an electricity plan for your business, waiting for a month or two on a variable rate plan may not be worth the savings overall. In this case, it may be best to sign up for one of ENGIE's plans now.
Where to Compare Commercial Electricity Rates
The only way to nab a great deal on electricity for your business is to regularly compare the rates and plans head to head. And there's only one place to do that. Visit https://www.texaselectricityratings.com to see the latest deals. You can browse the current rates and sign up for the best plan for your business easily.