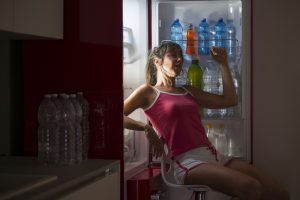 Can You Power Your Apartment For Cheap?
The sweltering heat of August is starting to bake Houston residents. Due to this intense heat, apartment air conditioners work longer to maintain a cool temperature. So even in a small Houston apartment, maintaining that cool temperature can take a significant amount of energy. Though not as much as an average Houston home, it'll take more power than in fall or spring. In the spectrum of residential electricity customers, apartment residents tend to be on the low end of usage. So who has the best low use rate in Houston? 
Low Rate Versus Low Bill 
It is tempting to just pick the plan with the lowest advertised rate and call it a day. Though that may be easy, it isn't the smartest move for your wallet. You need to take in additional information, and fortunately, Texas Electricity Ratings brings the goods in this department. When you consider the lowest bill, that low advertised rate doesn't look quite as appealing. 
If you pick the cheapest advertised rate with the Saver Value 12 plan from Gexa Energy, you'll get a good electricity plan. However, that plan's average bill is $75. But wouldn't you rather have a $55 electric bill? That's just what you get when you pick the best low use rate in Houston. 
Lowest Bill Plans
Low usage customers deserve lower bills. After all, they're consuming much less energy than other households. These plans offer the best low use rate in Houston: 
Low usage customers should avoid bill credit electricity plans. Since these plans offer steep discounts at certain usages, these plans are tempting. But upon closer inspection, these bill credits usually kick in at 1,000 kWh of usage. Since apartment dwellers live in small spaces, they usually have much lower usages each billing cycle. Because of this, bill credit plans are terrible for them. Avoid bill credit plans.
Find The Power Plan For Your Apartment
At the end of a long August day, your brain may feel like mush. So you may not want to shop for Houston electricity. Despite this feeling, power through, and search for plans on https://www.texaselectricityratings.com. When you find the right plan for your apartment, you can sign up and take satisfaction in the money you'll save.