Shop Best Recommended Plans in Dallas
Posted on
Top Picks by Texas Electricity Ratings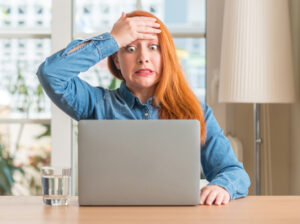 With the spring shoulder month prices offering cheap electricity deals in Dallas, it's hard to choose the right one. And it's important to lock in a good rate now. After all, with summer heat closing in everyday, low rates for the best electricity plans in Dallas won't last long. So, to make your decision easier, Texas Electricity Ratings recommends these great plans for all northern Texas customers.
Best Plans in Dallas by a New Provider
GoodCharlie Energy doesn't just give you a great deal on electricity. This provider also contributes profits to make sure every dog finds a forever home in Texas. Plus, if you have a dog, they can also help you with vet bills. Similarly, GoodCharlie Energy customers can take advantage of their 24/7 video chat vet too. That's why we recommend their GoodEnergy 12 plan to double great benefits with great savings. The 7.7 cents per kWh energy charge, along with the $4.95 base charge and delivery charges, makes this 12-month fixed-rate plan a great offer.
Best Electricity Plans From Trusted Dallas Provider
Energy Texas has 4.29-star average rating, which is proof that they make their customers happy with their low prices. And the Bigger Than Texas 24 plan rate is as low as they come. This 24-month plan offers a 6.65 cents per kWh energy charge. Along with the $4.95 base charge and delivery charges, your estimated bill at 1,000 kWh usage would be $111. Plus, this plan has 100% renewable energy!
Best Low Rate Long-Term Plan
If you're looking to lock in a great electricity rate for a long time, we recommend the Inflation Fix 36 by Energy Texas. The 6.65 cents per kWh plan with the base charge and the delivery charges would bring your average monthly electricity bill estimate to $112. And you get to enjoy that low rate until 2026!
Best Plan With a Cheap Early Termination Fee
While this plan doesn't offer the lowest rate, the Solarize 18 by Chariot Energy has the cheapest early termination fee out of our recommended plans. At just $15 per month remaining in the contract, you don't need to worry about the commitment that much. This 18-month plan has an 11.51 cents per kWh energy charge. So, a bill estimate for 1,000 kWh usage would be around $154, including the base charge and delivery charges.
Shop the Best Electricity Deals in Dallas
Our goal is to give you the best electricity deals in Dallas. Apart from these recommended plans, you'll find other low rates and deals at www.texaselectricityratings.com. Compare the plans and shop the right one for your home.